NB
NTODAY.COM'S ACTOR/COMEDIAN YUL "SPENCER" SHARES BLACK FRIENDS
LOS ANGELES, CA, FEBRUAY XX, 2008:
With President Obama taking office, the white elite have realized they don't have enough black friends.  
Actor/Comedian Yul "Spencer"
saw there was a need for black friends and seeks to fulfill that need by sharing his willing black friends. He has plenty of them.
As reported on CNN during Pres. Obama's inauguration, John Roberts interviewed Amy Argetsinger of the Washington Post. Roberts mentioned,
"
You (Argetsinger) wrote in a recent column that some of the more prominent hosts in Washington are sitting back saying, better get a couple of African-American friends."
Argetsinger replied, "
The black elite and white elite work together. They haven't played together so much. And what you're seeing now are host and hostess as saying, you know, gosh, now I want to have Eric Holder, I want to have Desiree Rogers at my dinner party." "How awkward to have one black face at the table. And so what we're seeing from a lot of the black professionals, black elite in town they're realizing their dance cards are more full than ever. Everyone wants to recruit them (blacks) as friends."
"I have a black friend, but now that Obama is in office, their calendar is booked by all of their other white friends. There's a long waiting list. It took some time for me to nurture the one black friend I have. I wish it was easy to make black friends, but they are just not in my circle." Nehl Bobal, Valencia, California
Nehl is not alone. Some whites find it embarrassing that they don't have any black friends and feel uncomfortable trying to build a relationship at Starbucks or at the gas station. Whether you're seeking the Desiree Rogers or the Larry B. Scott's (Revenge of the Nerds, he's available) to help you get in Jay Z's after party, Spencer has an array of black friends. He doesn't need all of them and they're willing to share themselves with the elite. Now, NBNToday.com is not saying they have Desiree Rogers, but put out the request and they will see what they can do.
Don't be the last one without a black friend. Go to NBNToday.com and get yo' self a black friend before they run out.
NBNToday.com an edgy urban funny source for news and politics created by actor/comedian Yul "Spencer," national Comic for over 20 years.
For more information go to NBNToday.com. (For bookings and appearances, please contact Diane Yslas at 661-263-1332).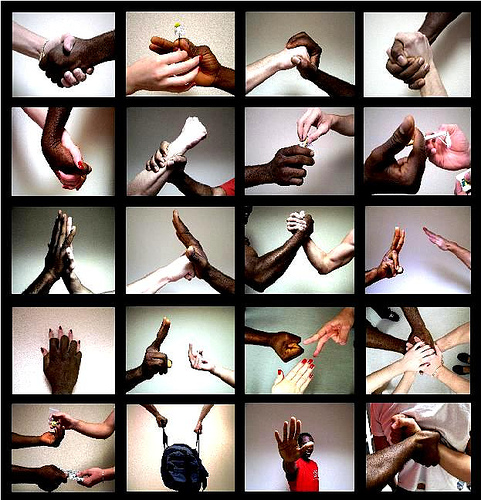 [tdomf_form2]